Strategic solutions that solve digital dilemmas.
I'm a Manila-based SEO and digital marketing consultant who loves coffee and achieving results for my clients. I've been helping brands get the online visibility and attention they deserve since 2011.
Whether you own a startup or a Fortune 500 company, search engine optimization can greatly boost your online visibility and influence how your customers see you as a brand that they can trust.
Armed with my 10-year hands-on industry experience, I'm here to take care of your digital marketing needs so you can focus on running your business.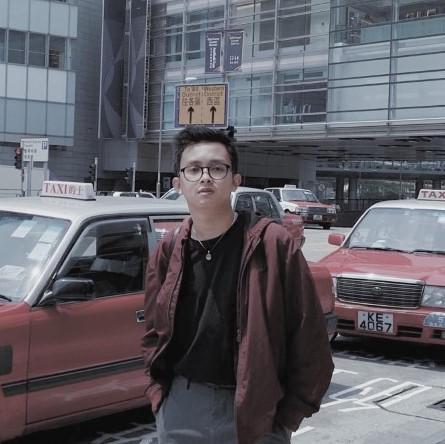 Advanced Keyword Research
Conversion Rate Optimization
In-depth Competitive Analysis
Site Speed & Security Optimization
Web Design and Development
Our website's now optimized and easier to use. our clients can now easily navigate through the pages without having a hard time looking for a specific item. SEO helped a lot, too. Overall experience was superb.
President, Satchmigroup Inc.
Kristoffer is a professional and brilliant marketing strategist. He has always gone the extra mile in providing my clients with effective content directions delivered way ahead of the deadline. It's a joy to work with him.
Marketing Manager, Anelle Digital
Kris has not only provided both professional and timely service but also consultation on the best web practices suited for my clients. He listens to his clients and keeps us informed every step of the way. Good job!
Art Director, Serious Studio
I've worked with Kristoffer for more than three years. He know shis way around SEO and content strategy. He's a quick thinker...
Owner, The Barbery Philippines
Kristoffer has contributed a lot to my clients' success in ranking their websites on Google. He has a way with words that's both truly engrossing and credible...
Director, Domain Bird - Sydney
Kristoffer has an expressive knack for writing informative, well-written content with a quick turnaround time. We look forward to a continued collaboration on potential print and online article.
Managing Editor, Home Business Magazine
Get a free marketing consultation
During your free 30-minute call, you will get:
Free review of your website, including actionable steps on how to improve it
Reverse-engineering of what works for your competitors and how you can outrank them
Live review of your website's technical issues that may be hurting your ability to rank
Free assessment of how well your site is optimized for conversion